In the digital age, influencer marketing has emerged as a potent tool for brands to reach their target audiences. However, these partnerships bring forth a myriad of legal complexities, particularly in the areas of image rights, trademark usage, and disclosure requirements. 
Image Rights: Striking the Pose without Stepping on Toes
Image rights are at the heart of influencer collaborations. When an influencer collaborates with a brand, they provide more than just their audience; they provide their likeness. However, this seemingly simple transaction can lead to legal complications. In one example, Volvo was sued by a photographer and the model he photographed. The photographer publicly posted photos to Instagram, featured one of Volvo's vehicles, and tagged Volvo. Volvo subsequently posted an Instagram Story featuring the photographs. This led to claims against Volvo for copyright violation, unfair competition, and misappropriation of the model's likeness.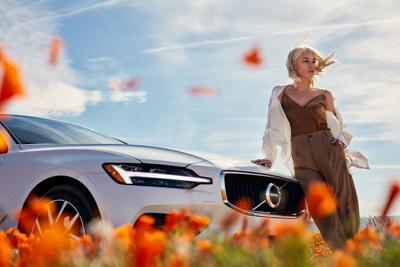 The ever-expanding array of social media platforms with long and complicated terms of use that are subject to change at any time do not make the social media legal landscape any easier. Many platforms offer a copyright FAQ or Help Center to make things easier for users. However, to avoid disputes, brands should aim to have clear, written agreements specifying how images will be used. 
Trademark Usage & Disclosure Requirements: Walking the Fine Line
Incorporating brand trademarks into influencer content is common and can enhance brand recognition. Conversely, it can lead to trademark infringement claims if not done with proper authorization. In a recent case, both an influencer, Molly Sims, and the brand represented in her blog post, Rodan + Fields, were sued by a competing company, Petunia Products. Petunia Products had registered and used the trademark "BROW BOOST" in connection with their eyebrow primer and conditioning product for over 15 years. They claimed that Rodan + Fields' product, "Brow Defining Boost" infringed on their trademark. Molly was never contacted by Petunia Products, who sent Rodan + Fields a cease and desist letter. Petunia Products alleged trademark infringement, false advertising, and unfair business practices against Rodan + Fields for its "Brow Defining Boost" product. Despite the fact that Molly followed the Federal Trade Commission's rules for influencers by clearly identifying the name of the product she reviewed, the name of the seller, and that the post was sponsored, the district court allowed the direct infringement claim to proceed.

This case emphasizes the importance of understanding the legal landscape behind influencer marketing. Influencers are encouraged to do thorough background checks of the brands and products they are promoting in addition to employing conspicuous disclosure language such as #Ad or #Sponsored.
Influencer marketing offers immense opportunities for both influencers and brands, but this comes with legal responsibilities. Understanding and respecting image rights, trademark usage, and disclosure requirements is essential for a successful and legally sound partnership.