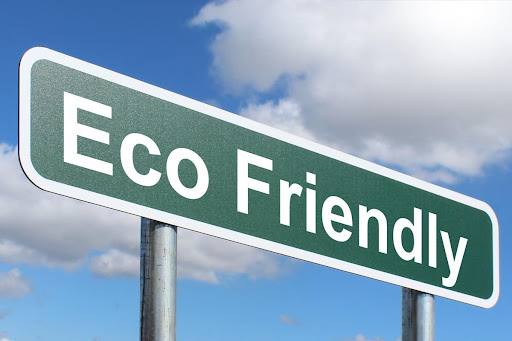 Calls for sustainability in every industry are growing louder with each passing year, and fashion has been no exception. This past New York Fashion Week, sustainability was a front row guest at shows like Collina Strada and Dauphinette, with influencers and activists alike promoting eco-fashion as an alternative to the industry's traditional operations. Even beyond the runway, business as usual is being challenged as a number of high-profile "greenwashing" cases are litigated. Greenwashing is defined by the NRDC as "the act of making false or misleading statements about the environmental benefits of a product or practice." The term has increasingly come up in discussions about corporate social responsibility, as many brands try to shift their image to be more ecologically responsible in response to consumer demand for sustainability. Activists and plaintiffs alike argue that companies are using misleading messaging and advertisements to characterize their products as environmentally-friendly in order to capitalize on consumer goodwill while not actually living up to the expectations their advertisements set. 
While these suits seem to be increasing in frequency, it is not obvious that they will increase in efficacy. Two major greenwashing suits against H&M and Allbirds were both dismissed in the past year, and a closer look at the progression of these suits highlights why. Plaintiffs Abraham Lizama and Marc Doten filed a class action complaint in Missouri, arguing that H&M's business practice with respect to the marketing of their "Conscious Choice" Collection as a more sustainable choice was misleading and deceptive. Plaintiffs brought claims under Missouri's Merchandising Practices Act for deception, misrepresentation, concealment or omission of a material fact, half-truths, and unfair practice as well as the California Unfair and Deceptive Acts and Practices Law Business and Professions Code §17200 and the CA Civil Code §1750. The nearly 54-page complaint was met with little success as Judge Sippel of the District Court for the Eastern District of Missouri dismissed the suit in May 2023. An examination of the plaintiff's misleading advertising claim highlights the impetus behind the court's decision. While Lizama attempted to argue that the "Conscious Choice" Collection misled consumers into thinking that the products were environmentally friendly, the court found that "environmentally friendly" was never actually used by H&M in describing the collection. Furthermore, Lizama's argument that the brand claimed to be more sustainable than competitors fell flat as the court determined that H&M merely advertised to consumers that this line was more sustainable than its usual products and the website provided consumers with information about the differences between the fabrics used in the conscious collection and typical materials.
Using a similar line of legal reasoning as Lizama, plaintiff Patricia Dwyer brought suit against Allbirds – a shoe company – for deceptive business practices under NY General Business Law as well as arguments for breach of express warranty, fraud, and unjust enrichment. Dwyer argued that Allbirds used deceptive marketing practices that obscured its environmental impact and treatment of its sheep whose wool was used in the product. According to Dwyer, the company's use of life cycle assessment failed to measure the environmental impact of tangential steps to create the product like "land occupation." She also took issue with the use of the Higg Material Sustainability Index to measure the impact of the materials used for failing to provide standards to compare different materials. The Higg MSI in particular has fallen out of favor after Norway found that the use of Higg MSI breaches advertising guidelines. Just like in Lizama, Dwyer's complaint was dismissed in April 2022. Judge Seibel of the District Court for the Southern District of New York found that Dwyer had failed to argue that Allbirds' statements were "materially misleading." The court found Dwyer's arguments against the sustainability index employed by Allbirds to be unconvincing, citing the fact that she did not argue that the calculations were false or falsely presented. 
Despite the evident lack of success greenwashing cases have had, they just keep coming. Currently, Nike faces a greenwashing class action lawsuit challenging the sporting behemoth's Sustainability collection products. In the same vein as these fashion greenwashing suits, cosmetic companies Shiseido and Covergirl were both separately sued for promoting their products as sustainable despite containing PFAS (polyfluoroalkyl substances that break down slowly and pose health and environmental risks). Plaintiff Chelsea Commodore filed another class action lawsuit in New York against H&M in July of 2022, arguing that the company's marketing and advertising was designed to deceive consumers via the display of misleading environmental scorecards for its products on the brand's website. The suit brought claims under New York General Business Law §350 for Deceptive Acts of Practices and False Advertising as well as a claim of unjust enrichment against the fashion giant. Although climate activists and consumers continue to bring greenwashing suits, it seems they may have to rethink their strategies if they want to see meaningful progress made any time soon.